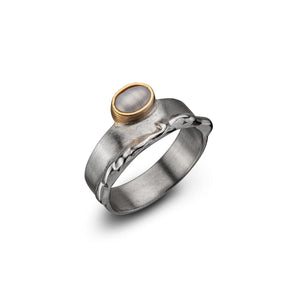 Der Feen Ring

A Pearl or optionally an Opal set in gold floats above the silver ring. A dreamy ring - its design is a unique invention.
available in 2 variants.
each ring is handmade.
925 siler

white Pearl or blue Opal

partly gold-plated
various sizes
stamped and signed
Please indicate the ring size exactly.
Delivery time 6-21 days.