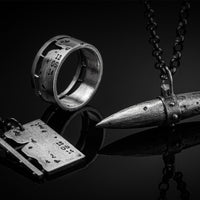 men´s jewlery
For a long time I thought about designing my own jewelry line for men. I dared to do it two years ago. When developing the design motifs, I let myself be guided solely by my own taste as to what I, as a man who is not a biker or rocker, would like to wear. The result are pieces of jewelery with their very own design language. They are real Dietmar Fröhlich designs. Every customer knows here that these pieces of jewelry are individual and everything, just not mainstream.
shop
women's jewellery
I have been making jewelry for women for 15 years. The focus remains on rings. My earrings are a special line within the collection. These can be worn without ear piercing. Each year I dedicate myself to a topic that I stick to to focus my exuberant ideas on that topic. I want every piece of jewelery to breathe something special and be recognizable as a Dietmar Fröhlich design. For this I work motivically, as it happens in music. These motifs connect different pieces of jewelery and allow them to be combined.
Shop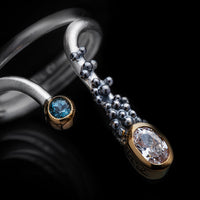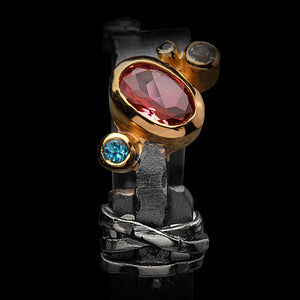 Newest works
Designinging jewelry is a long process for me. I need about 4 months to realize a small new sub-collection, which I usually present in March or April.
shop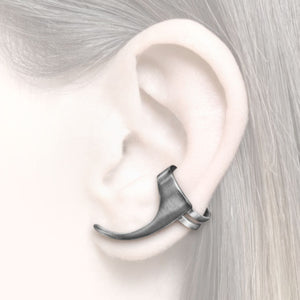 Earcuffs
Earcuffs decorate the ear like a fairy. They hold in the ear without an ear hole. They run on the outside of the ear and take advantage of the nature of the ear.
shop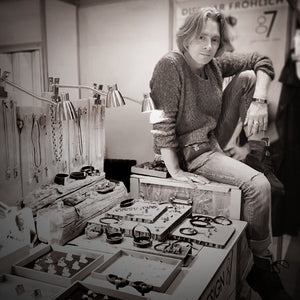 Future sales events
Two years ago I parted with my design shop in the Nikolaiviertel in Berlin. Now I sell my work at craft and design events and at selected trade fairs.
find out more