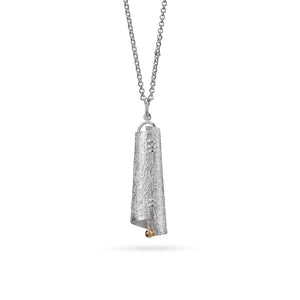 Like torn paper
The surface structure dominates this pendant from the new 'Sweet little things' collection. This one is inspired by bowl-shaped paper that appears torn and loosely held together. The silver is whitewashed and has a gemstone that makes the pendant look elegant and yet very genuine.
925 silver
2 mm white topaz or 2 mm light blue topaz
whitened
gold plated
stamped and signed
Delivery time 6-21 days.